It is no secret that LINDBERG is curious when it comes to innovation.
We like to dig deep into the materials we use, and push them to the limit through design ingenuity and technical development. As part of our everlasting quest for innovation, we bring you an eyewear design – thousands of years in the making.
Special edition
preserved by nature – designed by
LINDBERG
With the 6000+ year old oak special edition, we explore the possibilities of bringing nature's own history into our contemporary eyewear design. Every piece of the limited series is handcrafted from a unique oak log found in 1950 on the Danish island Møn. The age of the bog-wood has been determined by the National Museum of Denmark to be over 6000 years old.
Found on the southern island group of Denmark, the bog oak log has been on a long journey to become a LINDBERG design. The log has most likely fallen into the bog sometime in between 4500 BC and 7800 BC, in what would later be known as Lille Damme.
In 1950 it was recovered by a farmer tending to his land, after which the wood was put through the necessary drying process until the year 1973. It has since been examined by the National Museum of Denmark and after extensive c-14 dating test, the wood finally found its way to our technical department for processing.
The preserving properties of the bog has aged the fine wood in a unique way, giving it the dark colour that takes millennia to develop. The bog oak designs features our award-winning mix of fine wood with buffalo horn and titanium giving the series the perfect blend of expression, exclusivity and comfort.
what time gives to bog oak
Each piece undergoes a multitude of hand-made processes in the LINDBERG workshop before being carefully crafted into the unique mix of wood and titanium.
The special edition glasses all feature titanium temples. Like oak wood, titanium is a natural material with numerous benefits, such as being hypoallergenic, ultra-lightweight and extremely flexible.
The rarity of the material and uniqueness of the design makes the age-defying limited series one of our most exclusive to date.
special edition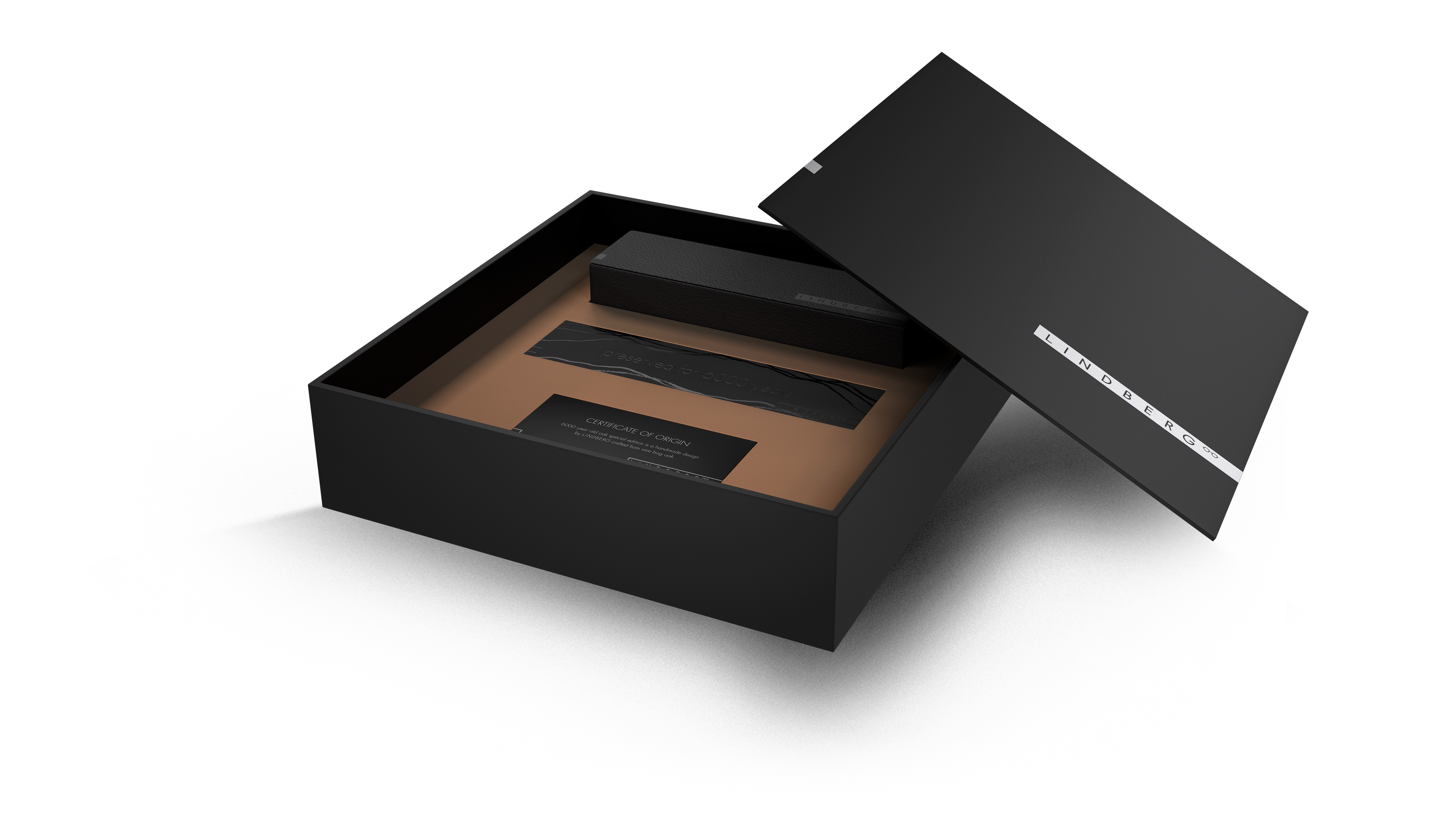 special edition box
Contact sales@lindberg.com for information about where to buy
the exclusive special edition glasses.